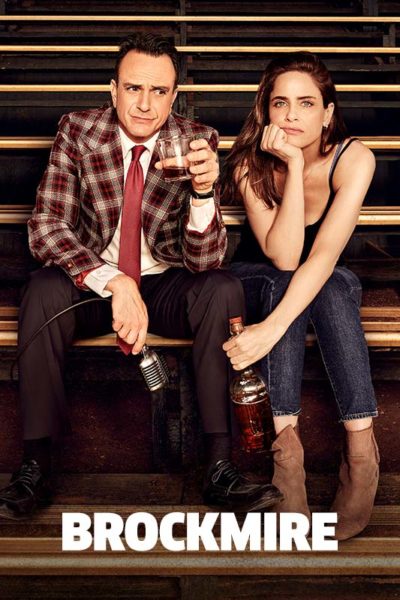 Hank Azaria is again behind the microphone, but this time in front of the camera in IFC's new series Brockmire.
It's 2007 and Jim Brockmire (Azaria) is one of baseball's most beloved announcers, with a style (both vocally and fashionably) that harkens back to the "glory days" of the mid-20th century. On the 20th anniversary of Jim telling his wife that he loves her, he arrives home early to find her at the centre of a large sex party. What ensues is an on-air mental break and ten years abroad abusing himself in many ways. In 2017, he takes his first baseball gig since the incident, in a run-down American town in the rust belt as he wallows in self pity.
The show's excellence is purely in its cast. A small cast of three mains, Azaria shines, along with Amanda Peet as the stadium's owner and Brockmire's boss and Tyrel Jackson Williams as the young producer to Brockmire's announcer. The pilot can be funny, but sometimes it just misses the mark. The writing is a bit clunky, like someone's trying to squeeze an hour-long cable drama script into a 21-minute sitcom format. It looks good, though, capturing that rust-belt feel by sticking to a palette of oranges and browns, with some blues to brighten it up a bit.
There's something worthwhile in Brockmire, and it's Azaria's performance. But it must be said that plaid jackets and radio voice aside, this character is nothing but redundant. He's something more like BoJack Horseman meets Gregory House; the TV antihero that the market has been oversaturated with as of late. What does Brockmire have to say that hasn't been said many times before, or is even being said in some other show right now? Maybe there's more to Jim Brockmire than pity and shame, trying to fix himself with self-abusing sex, drugs and excessive alcohol consumption. But for now, he's an interesting tableau of a character, but it's questionable if there's enough runway for this character to grow in a unique and original way.
Recommended for: Anyone who wants to find out what's on the other side of all-American repression.