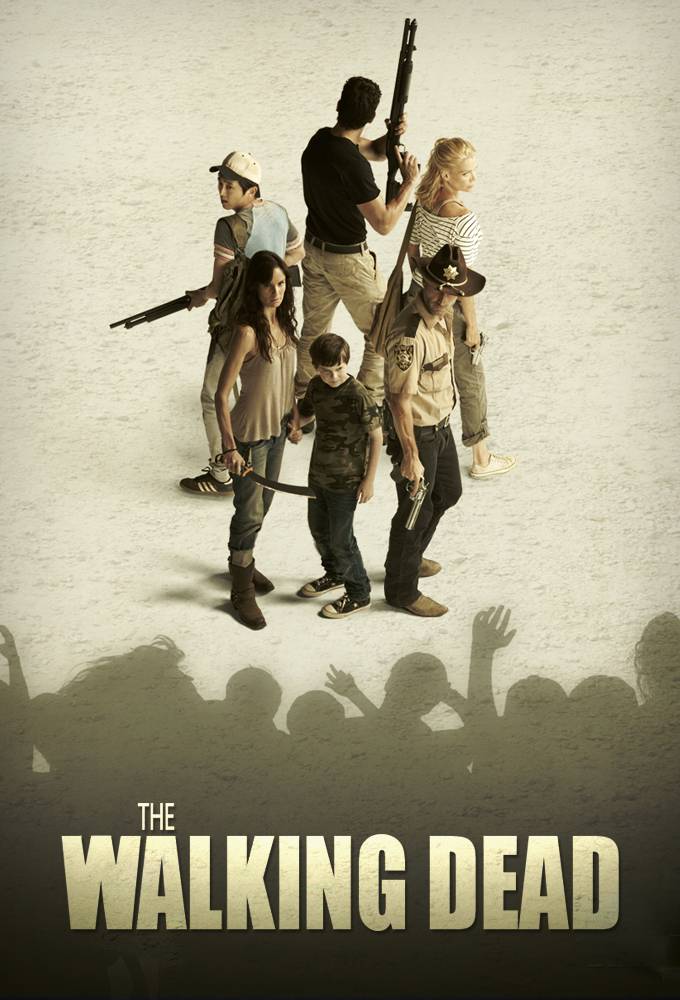 Zombies are big these days, in a way that even the late George A. Romero could have ever predicted. And a lot of that, for better or worse, is thanks to AMC's smash hit The Walking Dead.
Rick Grimes (Andrew Lincoln) wakes up from an on-the-job accident-induced coma to a ravaged society. The dead are alive, and the alive are now dead… unofficially, it's the zombie apocalypse (because the "z" word is never used in the show, a sign of at least a well thought out modern zombie series). Determined to find his family, Rick ventures out and… immediately finds his family. But that's only part A of a very long part B… surviving the new, topsy-turvy world, of which there seems no escape.
The Walking Dead is, frankly, of wavering extremes in quality. There are episodes that contain engaging and poignant character stories and progression, and there are episodes that just seem to be an endless daisy chain of setting up the next episode. It falls into a constant chasing of what happens next, that it sometimes misses out on enjoying the journey itself. The Walking Dead is lauded for its quick and easy dismissal of any and all characters. It's arguable to what extent this is a good thing; the characters that were bringing the first couple seasons down with overacting and melodrama are fortunately cut loose rather quickly, but interesting ones that appear later on don't get enough time to grow, and leave you wanting more.
With that, The Walking Dead cycles through so many actors, that there simply isn't room to call any out specifically. Except for Jeffrey Dean Morgan. He comes in late in the game, but boy does he come in swinging. Writers on The Walking Dead seem to lack the ear for dialogue, forcing characters to say  awkwardly phrased lines. But it seems like Morgan's character is the exception, as every one of his lines is a joy. He the perfect antagonist: you hate him (oh, you will hate him – his introduction, amazing as the character and dialogue is, is excessively and distastefully violent), but you won't be able to get enough of him.
The Walking Dead does thrills and excitement like nothing else. It's just unfortunate when the creatives behind the show focus only on that.
Episodes to win you over: Season 4, Episode 12: Still; Season 5, Episode 10: Them; Season 7, Episode 1: The Day Will Come When You Won't Be