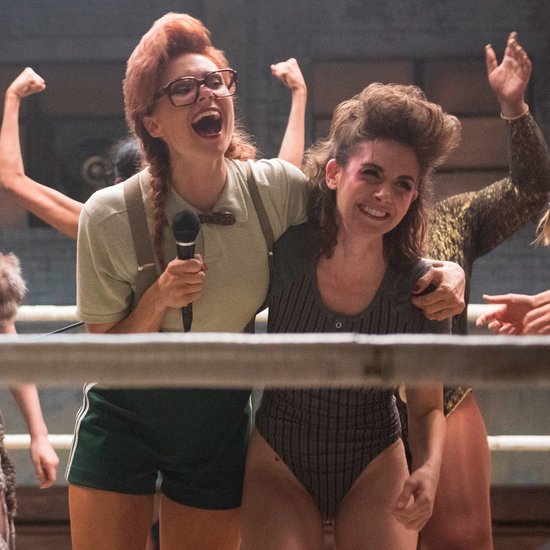 Carrying on from the successes of nostalgia-core original series Stranger Things and The Get Down, Netflix brings forward its most recent foray into the mid-late 20th Century with GLOW, the unlikely story of the wrestling show that could.
It's 1985. Ruth (Alison Brie) is a not-quite-there actor, unable to get that role to propel her into stardom, or even pay her rent. Desperate, she makes several unconventional personal and professional decisions – that latter of which is an audition for a women's wrestling television program. Insert a scorned ex-best friend (Betty Gilpin), a burnt-out and surly exploitation director (Marc Maron), wanna-be actors of various neurosis, and an eager but drug-addled young producer and you've got the makings for an entertaining wrestling show.
GLOW's premier season is a good one. The story of the rise of the small-network wrestling program in completely engaging. The characters involved are the most fun mix of gimmicky and relatable – the folks behind this show truly wanted to keep a piece of professional wrestling alive in their characters. It's funny, particularly Marc Maron's all-too perfect timing, and the hyper-authentic 1980s setting is an additional layer on the humour.
Alison Brie and Betty Gilpin work off each other perfectly well, filling in each other's gaps of patheticness, pity and sympathy. Their conflict is supported by the audience's genuine understanding – obviously their friendship is damaged. But you'll watch them grow from it, and you'll want them to get over it an be friends again, anyway. Maybe even moreso.
GLOW hit the ground running – but a lot of its intrigue lay within the device of getting the show together, and the fluctuating dynamic between Brie's and Gilpin's characters. End of season, those plots have found solid ground. Now they have the wrestling show. There's no doubt that GLOW will continue to yield stellar performances and clever dialogue, and here's hoping that the next step for the story similarly holds up.
Season 1 episodes to win you over: Episode 3: The Wrath of Kuntar; Episode 5: Debbie Does Something; Episode 10: Money's In The Chase