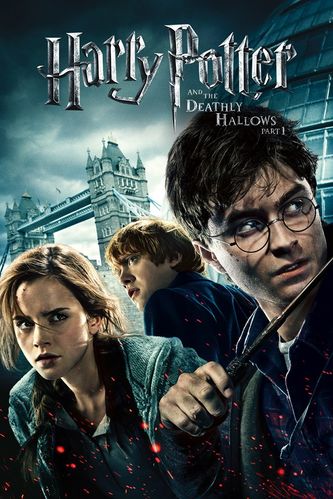 For the final time on screen, H. P.  drops out of school to stop that certain someone who's face is only at about 90% capacity.
Harry and his chums go on a months-long camping trip to search and destroy the artifacts containing the fractured soul of the man behind the curtain of the wizarding world's new fascist regime. Tensions are high as the world rests on the shoulders of Harry, Hermione and Ron, and they still can't help but act like teenagers.
More of a single long movie in two parts to send off the series than each being a film in their own right, Harry Potter and the Deathly Hallows sends it off well. Do note that each part individually doesn't hold up – you've got to watch them both or else you're just dealing with a structureless half-story. But this pair is really what you watch the lead up for – slog through six films of varying quality to final enjoy epic wizard battles, adventure, excitement… audiences craves these things. And it's not just suspense and magical explosions – Deathly Hallows has the best character moments of the series, where both the main and the sideline characters, and their actors, get to shine.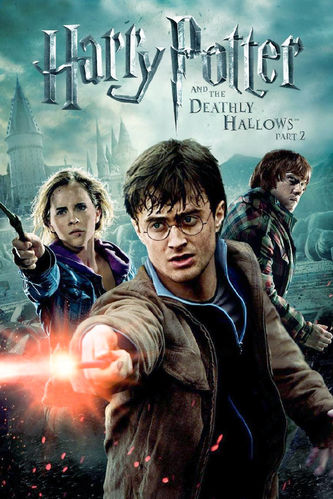 What's really exciting about this one (other than the hour long wizard war) is it's the story that finally pays required attention to the up-until-recent sideliner Snape, and Alan Rickman, the late actor who portrays him. For the length of the series it seems the audience was teased with snippets of Snape, withholding Rickman and his magnetic, villainous charm. But, it was all for these films – and it was worth the wait.
Harry Potter and the Deathly Hallows screams epic summer blockbuster – but the good kind. The kind that cares about storycrafting and explosions. Fans of the series should be tremendously satisfied with not only the service that the film does to the films and books that come before it, but the quality and care the film shows.
Recommended for: Fans of when the on-again off-again villains get their moment.