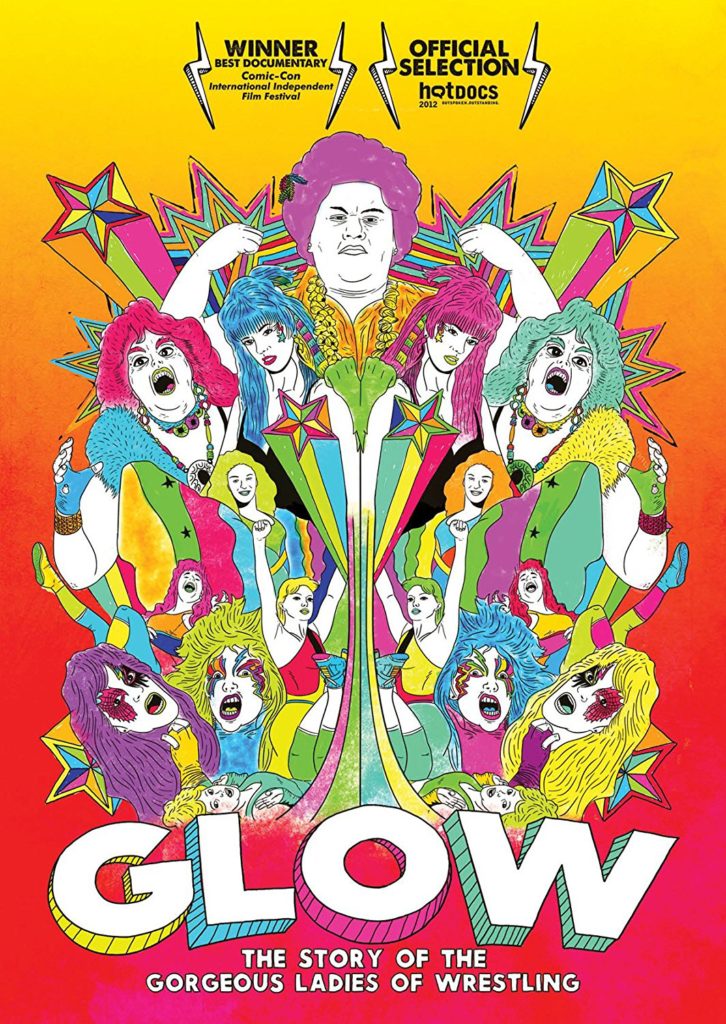 As the first all-women's wrestling series to grace Saturday afternoon, The Gorgeous Ladies of Wrestling (GLOW) became a much bigger hit than intended when it premiered in 1986. In 2013, GLOW: The Story of the Gorgeous Ladies of Wrestling told this long-forgotten story.
This documentary interviews the Gorgeous Ladies themselves, presenting them by the ring names only in a combination of "what was it like"/"where are they now," culminating in a reunion for the performers and crew.
GLOW: The Story of the Gorgeous Ladies of Wrestling is a fascinating story no matter what angle you take: wrestling, feminism (not the actual show itself, mind you…), short-lived cult TV, human interest, etc. Using talking heads spliced with GLOW footage to its fullest to set up the feel and story of GLOW, the documentary then takes you to their inevitable reunion where you can clearly see that the comradery the Ladies were speaking of was no lie.
Still to this day, GLOW's initially success rings out, revived by this documentary and furthered by the 2017 drama series GLOW, based on the short-lived but much loved Saturday afternoon wrestling show.
Recommended for: Anyone who can't wait for more of Netflix's GLOW.
---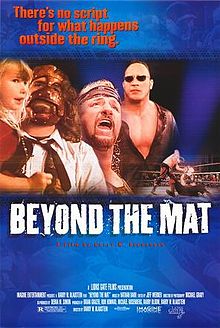 If you have fond memories of the glamour of Monday Night Raw, or if Jake the Snake was your favourite golden age wrestler… you may want to skip this, to save ruining that feeling.
Screenwriter and temporary documentarian Barry W. Blaustein is a passionate pro wrestling fan – enough to follow around three of the sports entertainment's most eccentric and legendary performers: Jake "The Snake" Roberts, Terry Funk, and Mick Foley. Blaustein also dives deep into the behind-the-scenes of the World Wrestling Entertainment (the World Wrestling Federation at the time), as well as into the not-so-well-known independent circuits.
Beyond The Mat effectively shows both the glory and the lack thereof within the professional wrestling world. It's got a lot of goodies for anyone who watches pro wrestling, specifically for those who watched the WWE during the late 1990s, during when the documentary was filmed – it should provide a nice nostalgia trip. All else considered, while it is a finely crafted documentary, it is geared towards viewers who at least hold some endearment toward or fascination in any aspect of the professional wrestling world.
Recommended for: Anyone who was 12 years old in 1999.