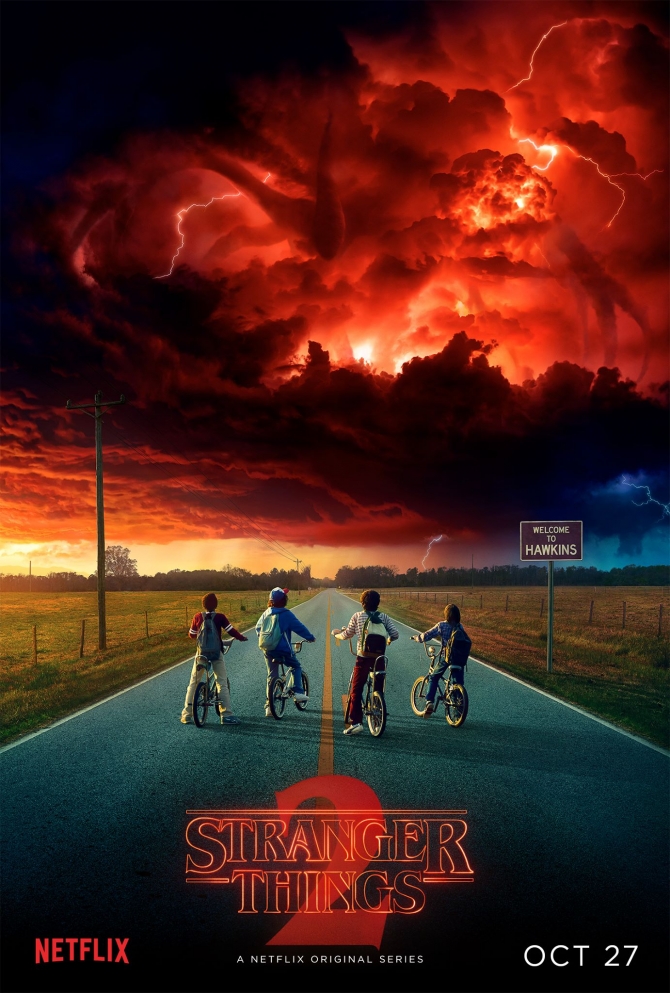 If you thought you got your fill of 1980s in Stranger Things' first season, get ready for even more 1980s. Even more than you can possibly handle.
It's a year later from when season one left off and Mike and the gang are living their kid lives. But when Will's PTSD turns out to be more than trauma flashbacks, the town of Hawkins is once again in danger by invaders from the Upside-down.
Stranger Things season two has a few too many irons in the fire, and the fire's quickly burning through its fuel. In retrospect, there's no real narrative structure going on here – a situation is presented and viewers are to watch the beloved characters react around it. It's sad to say that Stranger Things has definitely suffered from a sophomore slump, but that's not unexpected given how well and satisfyingly the first go-around was wrapped up.
That aside: god damn is it still and entertaining and immaculate show. The execution of the fairly boring story is still perfect.
The characters fall within their lines, and while some are kept to the sidelines or used as a defacto antagonist, a few of the tertiary characters of the first season get a chance to shine. Breakouts from season one – the now-toothed toothless Dustin Henderson and spiked-bat wielding lovechild of Nathan Fillion and Julian Casablancas, Steve Harrington – steal the show. Which is fine for now. Because there wasn't much of a story, the hardline character focus saved Stranger Things season two from a potential deathblow lackluster storyline.
Possibly the biggest frustration is the end result of the tumultuous events that the gang goes through is ultimately for naught, their work being fruitless, or at least a temporary deterrent just for a cheap two-second cliffhanger. A cheap tactic to grab future viewership, adding nothing (in fact, removing the single point of an already pointless season). Still, Stranger Things season two is watchable as hell. It's just not nearly as engaging, like the untouchable first season.
Season 2 episodes to win you over: Episode 1: Chapter One: MADMAX; Episode 2: Chapter Two: Trick or Treat, Freak; Episode 6: Chapter Six: The Spy